---

World Carfree News #97 - September 2012 - English Version
---
---
QUOTATION OF THE MONTH
""Critical Mass was born 20 years ago among dozens of people in San Francisco and has reproduced itself in over 350 cities around the world thanks to the diligent efforts of countless thousands across the planet."
Chris Carlsson, co-founder of Critical Mass, has reflected on the phenomenon twenty years later, as well as spearheaded an effort to provide a worthy glance at the achievements gained in the new book (presented below). This quote is excerpted from "Ruminations of an accidental diplomat".

---
ANNOUNCEMENTS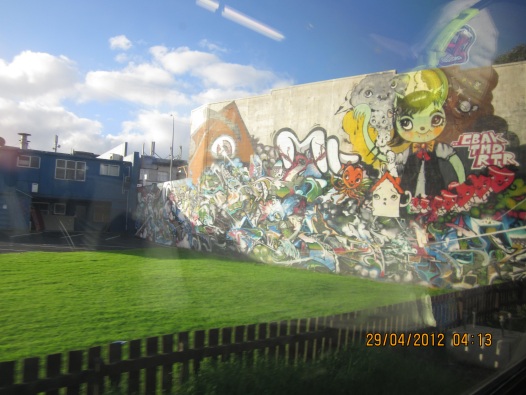 SHIFT HAPPENS! - THE BOOK

San Francisco is celebrating twenty years of Critical Mass! Rides and events are taking place at this time and a brand new book is now released with entries from around the world. The book is also available for order.
Read more
Facebook

VELO-CITY 2013 CALL FOR SUBMISSIONS
"The Sound of Cycling": Velo-city Conference 2013 in Vienna is issuing a call for contributions to be submitted by 22 October 2012. The conference will be organised by the European Cyclists' Federation (ECF) and the City of Vienna from 11 to 14 June.

Call for contributions:
Andrea Weninger
Program Director
program@velo-city2013.com
http://www.velo-city2013.com

CARFREE TIMES #67
The new Carfree Times Issue 67 is out, with specials on Piscataquis Village and Quebec City. Read more

EU FUNDING FOR SUSTAINABLE TRAVEL
Actions that promote sustainable travel are eligible for up to 7000 EUR funding through this EU initiative: Do the right Mix. The closing date for applications this year is 15 October 2012, but the activities themselves must take place during the period 15 November 2012 to June 2013.
Read more

UPCOMING CHANGES IN BULLETIN
Readers of the World Carfree Monthly News will have no doubt noticed that the publication times and frequency of the monthly bulletin have not been regular of late. Neither have all the translations been available. We are planning to update the style and format of the Newsletter as well as introduce new changes. Your involvement is anticipated. Now, more than ever, extra help is needed to make the bulletin blossom!

If you are able to translate the bulletin into your language (including the existing languages), help with the production and news gathering or offer your web programming or design skills, please get in touch today: bulletin@worldcarfree.net

Watch this space for more information on the changes.
PHOTO CREDITS
The top photograph was taken by Mo. K. as a part of Auckland's "Picture This" feature. It was shot from a moving train by a carfree enthusiast. The middle picture comes courtesy of Cycle Chic Belgium and the cartoon was brought to you by Andy Singer.
---
NEWS
In the city of Charlotte, NC, USA the local bicycle alliance has shared that cycling is on the rise and that a new bike share program has been launched, referred to as Charlotte B-Cycle.
Read more

Creativity in the cycling world of New York City continues to grow. In one case, cyclists in Brooklyn frustrated with police cars parking on the bike path created their own barrier to prevent that...
Read more

...meanwhile a new smart phone app helps cyclists injured in a crash to quickly
document the situation. This can be added to the new phenomenon of cyclists sporting video cameras, as previously reported.
Read more

In Cardiff, England councillor Ralph Cook has urged the construction of a carfree suburb, that would build up to 2000 homes. Such a move was described as a "first of its kind" for Britain. A vote will take place on this in October.
Read more

ELTIS reports that after a temporary slump due to the global economic crisis, world auto production is back on the rise and there is now one car for every seven people on the planet. The end of 2012 could see one billion cars on the world's roads.
Read more

---
ACTION AND NETWORKING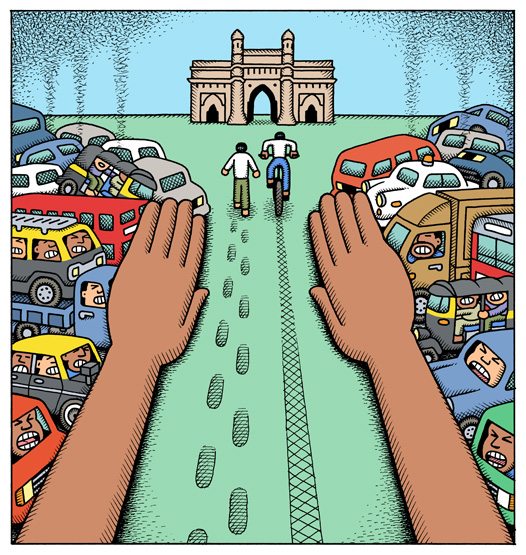 30 km/h SPEED LIMIT PETITION IN ITALY

We just launched a petition in Italy asking to the Parliament to introduce 30 km/h (20 mph) limit speed in all urban areas in italy in order to improve cyclists' and pedestrians' safety.
We need your support:
Go to the petition
CYCLE TOURISM CONFERENCE
The European Cyclists' Federation (ECF) and European Greenways Association (EGWA) invite you to attend the first Joint Conference on "EuroVelo, Greenways and Cycle Tourism". It will take place on Wednesday 26th September 2012 in Nantes, France
Read more

---
REPORTS
BIKE/RAIL INTEGRATION
There is a new 60-page document available on bike/rail integration from ATOC, the Association of Train Operating Companies in Britain.
Read more

CARFREE IN NEW ZEALAND
A qualitative study of non-driving youth, conducted by the Adolescent Mobility Health Consortium (AMHC) at the University of Otago in Dunedin, New Zealand, suggests that young people who don't drive cars choose buses, trains, cycling and walking mainly because they are more affordable and convenient transport options.

Nine Maori, Pacific and Asian young people participated in "Picture This, Auckland!", a PhotoVoice project focused on young people in Auckland, New Zealand that do not drive.

For more information, contact Aime Ward at aimee.ward@otago.ac.nz.
Read More

---
MEDIA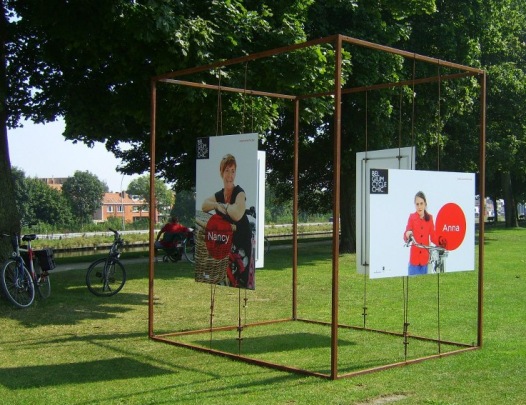 CYCLE CHIC BELGIUM
Cycle Chic Belgium went out into the street with a professional photographer in Bruges and more than 400 cyclists were enthusiastic to have their photo taken. After a voting competition on Facebook and a selection of the jury, 20 photos were included for the outdoor exhibition. The expo can be seen until the end of September.
See more and Facebook
---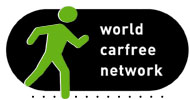 World Carfree News is published once a month by World Carfree Network.
Bulletin #97 by Justin Hyatt
To unsubscribe, send an email to: world-carfree-news_eng-unsubscribe@lists.riseup.net
Available in six languages. Visit www.worldcarfree.net/bulletin