---

World Carfree News #98 - November/December 2012 - English Version
---
---
QUOTATION OF THE MONTH
""There is a discernible change in attitude from the motorists' lobby as well, with the president of the Automobile Association (the other AA) reminding cyclists "to be more vigilant particularly when pulling out of entrances and turning at junctions" before calling for motorists to rethink "the 'two-tribe' mentality on the roads and co-exist in harmony." These may only be words but they are surely a sign of the times when they come from the president of the largest car club in the country."
Adam Mathews, aka the aimless wanderer, takes a look at our changing times. While visiting his native England, he finds attitudes towards cyclists on the mend. Read the blog.

---
ANNOUNCEMENTS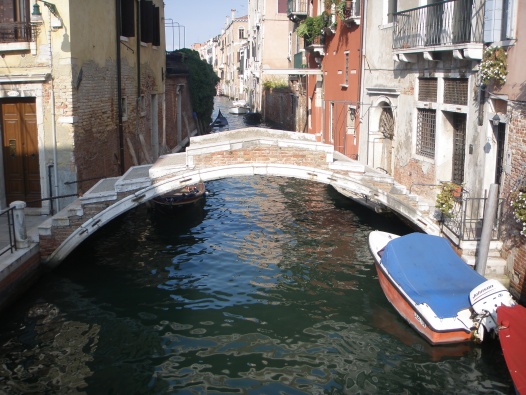 WCN MEMBERS VISITED DEGROWTH CONFERENCE
Several members of WCN took the opportunity of a degrowth conference in the heart of Venice, Italy to meet and take a look at carfree themes and explore future synergies with degrowth and worldwide activists.
Read more
BULLETIN TO GO LOCAL!

Among the decisions reached in Venice was one concerning the bulletin: to merge this newsletter with Carbusters in such a way that short news items will be combined with a few longer articles. The bulletin will still be sent via email and available online at Carbusters.org. In addition, it will be offered to organizations and groups to include in tandem with their own information and printed for local distribution.

While the final format of this is still taking shape, interest in local distribution as well as requests by potential members to join the editorial collective are welcome. Please contact us at bulletin@worldcarfree.net.

CONFERENCE ON EU TRANSPORT WHITE PAPER
To help achieve the objectives of the EU White Paper on Transport, a one day conference is being organized in Brussels on December 7, where representatives of institutions and civil society may attend and suggest strategies for the way forward.
Read more

NEW BOOK RELEASED
A new book has been published titled "Transforming Urban Transport - The Ethics, Politics and Practices of Sustainable Mobility" by Nicholas Low. This book brings together scholars from especially Australia, Japan and China, and looks at the needs of transport planning practitioners and all those looking to find solutions.
Read more

CREDITS
The shot of Venice was taken by Monika Prokopczuk. The cartoon was brought to you by Andy Singer. The PARKing Day photo comes courtesy of Keihly Moore. Special thanks and bye-bye to jagmad, who has provided tremendous technical support to the bulletin this past year.

---
NEWS
Hurricane Sandy unleashed its fury on the eastern part of the USA. New York was hit especially hard. WCN member group Time's Up! organized "Disaster Relief" bike rides, which included delivering food and blankets and other items to those in need, while at the same time promoting pedal power.
Read more

A new census in Australia has demonstrated the snail-like growth of sustainable transport trips (walking, cycling, public transport) in the capital. The combined modal share of these in Canberra grew from 15.24% to 15.36% (of journeys to work) between 2006 and 2011. This is well below the 20% target in Canberra's Sustainable Transport Plan. Living Streets Canberra is petitioning the government to do something about this.
Read more

Plans have been completed for the construction of an environmentally friendly suburb in Chengdu, China. This is intended to be a car-lite community of 1.3 square kilometers, with all destinations reachable by foot in 15 minutes.
Read more

Meanwhile, plans for a gigantic eco-city is in the works in Malaysia. The proposed town's name is Iskandar, and is expected to cover the spatial dimensions of Luxembourg, and house 3 million people by 2025. As the guardian reports, other recently planned eco-cities have so far not come to realization.
Read more
Although Reykjavik, Iceland has one of the highest car ownerships in the world (680 cars per 1000 residents) there is now an increase in cycling and the government also plans to invest massively in bike paths for commuters.
Read more

Congestion charge is back up in Milan, Italy. It will run on an experimental basis through March 2013.
Read more

---
ACTION AND NETWORKING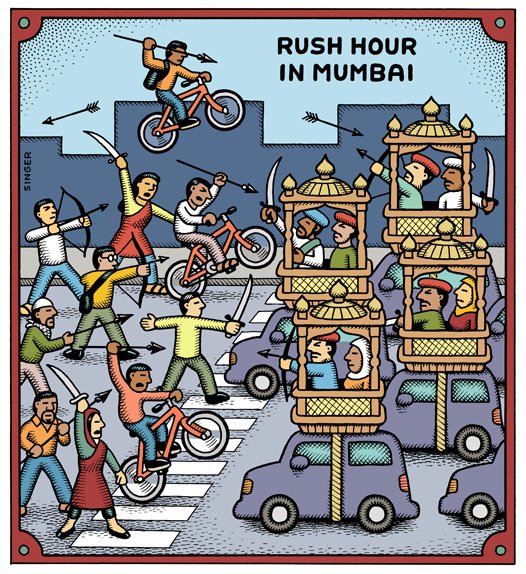 WORLD CARFREE NETWORK HELPS REDUCE CROATIAN CROSS-BORDER RAIL CUTS
This summer Croatian Railways announced plans for drastic cuts to cross border train services. Instead of the current 56 services per day, as of December 2012 only 12 trains per day were due to run to neighboring countries. At the beginning of October World Carfree Network launched an e-mail action via change.org. This has had some success, as instead of 12 trains per day, 26 will still run.
Read more

PUSHING LOWER SPEED LIMITS ON THE EU LEVEL
A campaign for 20mph/30 kmh speed limits has been accepted as a European Citizens Initiative. Gathering 1 million petition signatures will require serious consideration of this by the EU Commission. Read more about the initiative and sign the petition! (Signing open only to EU citizens)
Read more

PARKing DAY, AS EXPERIENCED BY CHARLOTTE, NC
The good folks of Charlotte, North Carolina (USA) did their PARKing duties on the international day that celebrates temporary parking space upgrades. Read on to learn about the enthusiasm for converting public space by one of the UNC students who made it happen.
Read more

---
REPORTS
LIVING THE CARFREE LIFE
Follow the story of John Andersen, who went carfree and found "extra cash" in his pocket.
Read more

SUBJECTIVE REPORTING FROM A TRANSPORT CONFERENCE
Debra Efroymson visited a Transport Planning Conference in Manila, Philippines. She reports here both about the conference itself as well as impressions from traffic-clogged Manila.
Read more

---
MEDIA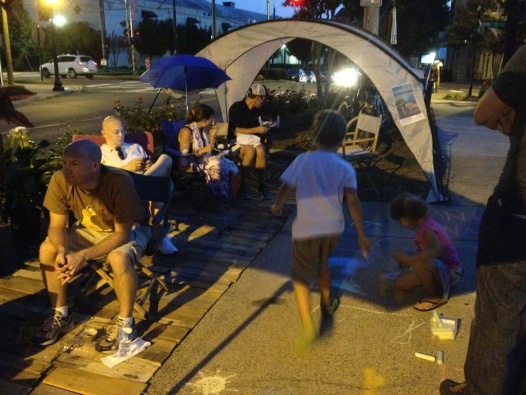 CARFREE DAY IN FLORIANOPOLIS, BRAZIL
If you like watching happy kids and families reveling in carfree streets, then this home-made video clip is for you.
Watch it
---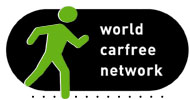 World Carfree News is published once a month by World Carfree Network.
Bulletin #98 by Justin Hyatt
To unsubscribe, send an email to: world-carfree-news_eng-unsubscribe@lists.riseup.net
Available in six languages. Visit www.worldcarfree.net/bulletin