---

World Carfree News #93 - March 2012 - English Version
---
---
QUOTATION OF THE MONTH
"The Netherlands is widely recognized for having the highest cycling rates in the world. What's not so well known is that the Dutch don't bike so much because cycling is in their DNA. They do it because after the country started down the path toward car dependence, they made a conscious decision to change course.".

-Elizabeth Press, videographer at Street Films. See the associated video in the Media section.

---
ANNOUNCEMENTS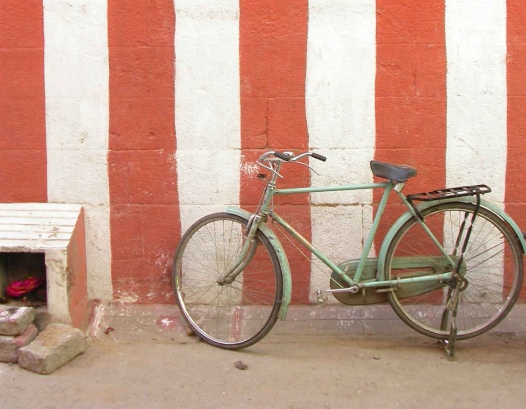 KEEP ON SENDING US YOUR NEWS!
Thanks to all who have submitted to the Bulletin! We are receiving an ever larger number of submissions, including images. Picture credits (in order of appearance) go to Marianne (BK Vienna), shtig.net, Andy Singer.

If you enjoy reading the bulletin, please forward it to your contacts and encourage others to subscribe as well!

Keep us informed with your news at bulletin@worldcarfree.net

WORLD CARFREE MONTHLY NEWS WANTS YOUR HELP!
We currently need new translators for the Italian and Portuguese editions. We are also hoping to launch a Polish version. If you would like to help spread the news in Poland, let us know.
We are also looking for someone skilled with web programming who could help with the improvements to the bulletin section of the World Carfree Network website. If you are a programmer and would like to devote some of your time to the carfree cause, you'll be hired on the spot! Write to bulletin@worldcarfree.net
JOIN THE CARFREE MEDIA TEAM
Are you passionate about the carfree solution to our urban gridlock? Would you like to help make a difference by getting the word out? Please consider joining the media team. This group will keep an eye out for news in the media that need our attention (and a response) as well as making a bit of media noise ourselves. Drop an email to "WCN Media" <media@worldcarfree.net>, and help this onetime WCN work group to get reactivated.
CONFERENCE IN MEXICO
The 2012 International Conference on Walking and Sustainable Cities will take place on September 30 to October 4, 2012 in Mexico City.
Read more.
20mph PLACES CONFERENCE
"20s Plenty for Us" will be a part of the Places conference at London's Transport Museum on 1 May, along with representatives of Police, Campaigners, Councillors and charities. See last years conference video. Note also the new url of 20's Plenty.
Read more
INTBAU WORKSHOPS
For those interested in traditional building methods, architecture and urbanism, the INTBAU network is hosting a number of seminars and programmes.
Romania: Building Skills Programmes, June, August-September
London: Architecture in the Age of Austerity, April 30
Barcelona: Object lessons in heritage, April 21-28
Read more
WEBSITE ON PUBLIC TRANSPORT IN USA
The following website is devoted to public transport resources throughout the United States. Visitors to the site can find practical information of all sorts about getting around without the car.
www.pubtrantravel.com.

---
NEWS
Edinburgh, Scotland has taken the step to earmark 5% of its transport budget for cycling infrastructure. This is seen as an important step in the right direction, one that could be emulated in other Scottish councils.
Read more
The city of Madrid may have to remove a motorway as the regional government breached the EU environmental impact assessment and habitats directives in building it.
Read more
Canada has made use of a secret lobbying strategy to undermine European efforts to regulate or clean up oil extracted from tar sands to be exported to the EU. Recently revealed information has shown that indigenous people and Environmental campaigners were referred to as "adversaries."
Read more

A new district in Beijing is slated for development. The Beijing Bohai Innovation City will be a car-lite neighborhood with public transport nodes and non-motorised transport receiving preference. The district will also bear other environmental considerations.
Read more

In some districts in China, governmental attempts have been put in place to encourage a return to cycling. Electric bikes in particular have been popular, although the overall efforts have produced only mixed results.
Read more
Us taxpayers woke up on February 29th with the news that they are part owners of a struggling French car company. This is due to the unusual move of General Motors (which was a part of the auto bail-out) in buying a 7 percent stake in Peugeot, which is facing serious financial problems.
Read more
---
ACTION AND NETWORKING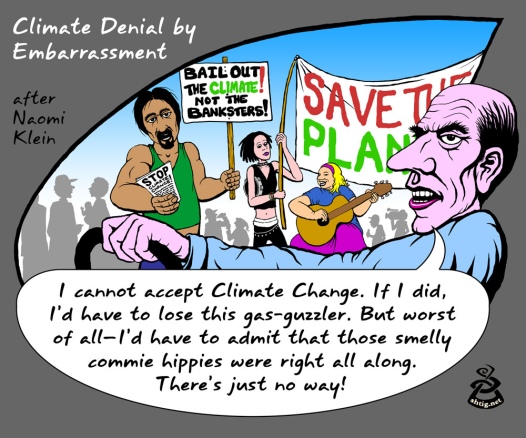 WORLD BIKE FORUM

The World Bike Forum just took place in Porte Alegre, Brazil. Read a blog report by Chris Carlsson and see pictures from the event. The event was covered in 375 news items in the Brazilian press.
Read more

SEE ME SAVE ME

Road Peace has launched a new campaign that intends to reduce the danger of lorries and save lives. Included is a call for special technology to eliminate the blind spot.
Read more

LANCASTER HOUSING

An Eco-housing initiative is springing up in Lancaster, UK. This is a carfree community development based on ecological principles. Interested potential residents may signal interest by March 26. Photos, video and blog available.
Read more

---
REPORTS
GETTING OUTSIDE THE BOX

Sustainable transportation advocate and researcher Preston Schiller has published "Getting outside the box of the automobile", a critique of Business As Usual (BAU) traffic and transportation engineering in the special "Thinking Outside the Transportation Box" issue, Winter 2011-2012, of the Canadian Civil Engineer journal.
Read more

---
MEDIA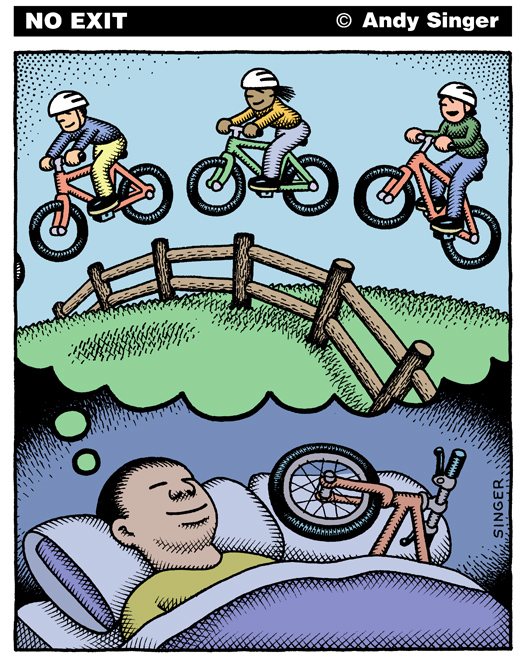 FROM THE NETHERLANDS TO AMERICA

... translating the world's best bikeway designs. This new video by streetfilms shows some of the top Dutch bikeway designs, bringing them to North America and the world.
Watch more

THE BICIMAQUINAS
Meet the Maya Pedal Association and their pedal-powered machine Bicimaquinas. This is 100% inspiring creativity from Guatemala. A must see!
Watch more

HOW TO GET PEOPLE TO WALK
The BBC took a stroll in Raleigh, NC, USA and found a local initiative to get people to walk more. One resident launched his own solo street sign campaign, showing people where they can travel on their own two feet.
Watch more

---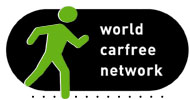 World Carfree News is published once a month by World Carfree Network.
Bulletin #93 by Justin Hyatt
To unsubscribe, send an email to: world-carfree-news_eng-unsubscribe@lists.riseup.net
Available in six languages. Visit www.worldcarfree.net/bulletin