---

World Carfree News #92 - February 2012 - English Version
---
---
QUOTATION OF THE MONTH

" You're safer on your bike than on the sofa!"

This was a recent public health campaign in Copenhagen reminding residents that it is worth their while to exercise. This is also featured in an article covering lessons from great cycling cities.

---
ANNOUNCEMENTS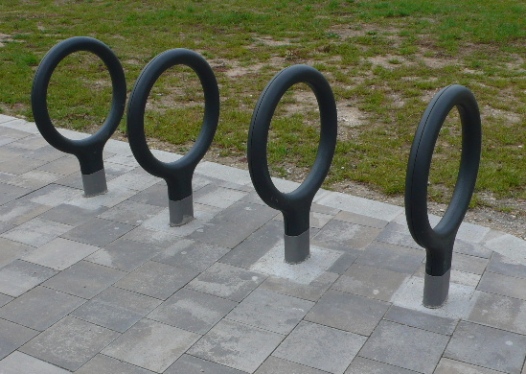 REARRANGEMENT OF SECTIONS
There is a slight change in the distribution of sections with this new issue. There is now one combined area with announcements, both for general announcements and World Carfree Network Announcements. Action and Networking was also merged, thus allowing for more than one action item to be listed. Enjoy reading!
Bulletin home

The Dhaka Cycling Club of Dhaka, Bangladesh is calling all like-minded organisations to join in on an international cycling day. They have extended an invitation for contact and collaboration to all those interested. Write to dhakacyclingclub@yahoo.com
Read more

"FILMED BY BIKE"

Produce a 45 second video to celebrate the 10th Anniversary of "Filmed by Bike" to be screened in the festival and receive free passes to this Portland, OR, USA event. Deadline is March 1
Read more
---
NEWS
As previously reported here, a former banker living in Maine, USA is attempting to raise $2 million to build Piscataquis Village in Maine. This is to be a 125-acre development that will be entirely carfree, and based on design elements that feature narrow pedestrian streets, small plazas, attached buildings and arcaded sidewalks. See recent article for update.
Read more.

A community in Brooklyn, NYC, USA has recently seen a fence erected in a location where local children have been known to throw objects at cyclists passing below. One man was wounded when a brick hit him and brought the issue into the open.
Read more.

Tallinn, the capital of Estonia is hoping to introduce free public transport from the beginning of 2013. This is the question put to city residents in a referendum this March. The city will act based on the referendum results. The plan envisions reducing car rides and accidents and help poorer families.
Read more

In Greece, due to the economic crisis and austerity measures, more than a quarter of a million cars have been taken off the roads - by their owners, who did not renew car papers and license plate fees. In many cases this concerned an owner's second car.
index.hu

IKEA Holding Services (connected to the home-goods giant) has announced plans to build an entire neighborhood in Stratford, East London, near to the Olympic Park where the 2012 Olympics will take place. This 26-acre neighborhood will have 1,200 homes and be optically carfree. A water-taxi service is meant to provide a "Venice-like feel".
Read more.

A new governmental decree in France authorises cyclists in Paris to go through red lights, if there is no traffic around. The system will be tested on 15 crossroads, and if given the green light, will be made available to the rest of the 1,700 intersections. Experiments in Bordeaux, Strasbourg and Nantes have shown no rise in the number of accidents.
Read more.

The city of Pleasanton, California, USA has developed traffic lights that use microwave sensors to detect if a bicycle is approaching and will actually turn green for bicycles.
Read more.

---
ACTION AND NETWORKING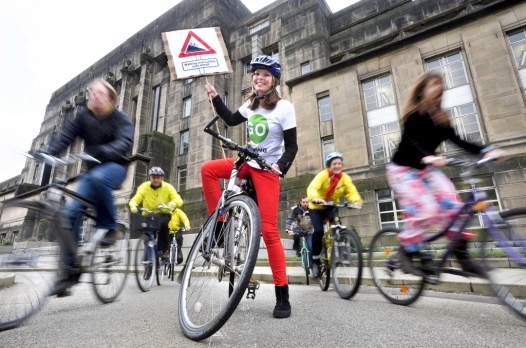 SPOKES, a Scottish bicycle group, has been campaigning against budget cuts for active travel. See photos and find information about the campaigns.
Read more

"Bikes alive" is a new direct action campaigning group in London, England, designed to put pressure on the authorities to take action on safety issues and calling for traffic calming.
Read more

Another UK campaign is targeting bicycle safety on Britain's streets. The Times newspaper has launched a public campaign with an 8-point manifesto. Individuals are encouraged to spread the word and contact their MP.
Read more

---
REPORTS
BIOFUELS RE-EXAMINED

A new comprehensive examination of biofuels and their relationship to climate change has been made, with a special view to palm oil, jatropha and soy in six different countries. Results point to a high carbon debt that would necessitate 200 years to clear that debt.
---
MEDIA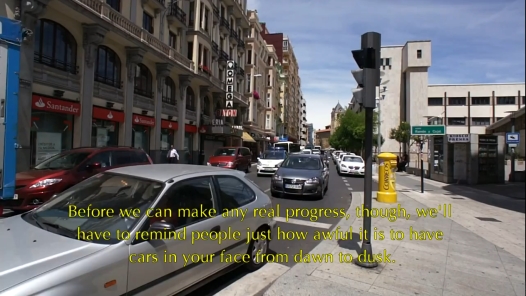 CAR TROUBLE: AND HOW TO FIX IT

Joel Crawford, author of Carfree Cities, puts forward his arguments for the carfree concept in a new video of his that is a part of a series.
View it

NO MORE CAR TROUBLE

Meet the Goldfeld Family in Oregon who gave up their car and travel everywhere by bicycle, including their 5 children, aged 9 to 15. Article and video included.
View it

---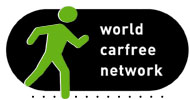 World Carfree News is published once a month by World Carfree Network.
Bulletin #92 by Justin Hyatt. Bike stand picture by Kristóf Szabó.
To unsubscribe, send an email to: world-carfree-news_eng-unsubscribe@lists.riseup.net
Available in six languages. Visit www.worldcarfree.net/bulletin.