---

World Carfree News #95 - May 2012 - English Version
---
---
QUOTATION OF THE MONTH
"It ends all tax breaks, special financing arrangements and federal research and development funding. We ensure that never again can a company like BP take a tax deduction for money spent cleaning up its own mess in the Gulf of Mexico."
These are the words of Sen. Bernie Sanders, one of the lawmakers involved in introducing a new bill in the USA that would end fossil fuel subsidies.
---
ANNOUNCEMENTS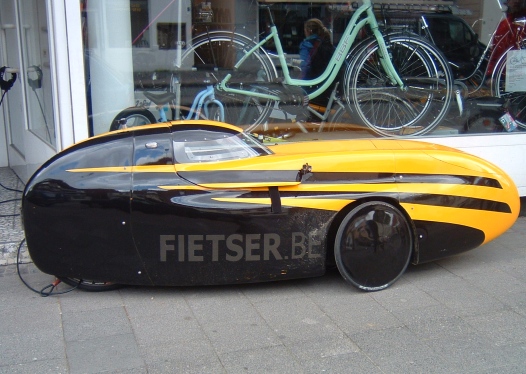 WORLD CARFREE NEWS FLOW

Thanks to all who have submitted to the Bulletin! Picture credits: WAW Velomobile by Justin Hyatt, Climate Crisis by Shtig.net, No Exit by Andy Singer.

If you enjoy reading the bulletin, please forward it to your contacts and encourage others to subscribe as well!

Keep us informed with your news at bulletin@worldcarfree.net. We are happy for news items especially from those parts of the world that get under-reported, such as Africa, Asia and South America.
Read more

CARFREE TIMES IS OUT!

Please take a look at the latest issue of Carfree Times, freshly baked with news and feature articles on Piscataquis Village, Singapore and Bangalore.
Read more

EXHIBITION CHRONICLING OIL EMPIRE

Canadian photographer Edward Burtynsky has visited numerous spots around the world that speak of the effects of oil and landscapes and cities marked by its extraction, suburbia created by its use. The show features in London's Photography gallery through July 1.
Read more
TRANSPORT VACANCY IN UK
University College London is pleased to announced a fully funded EngD (Engineering Doctorate) studentship to develop an operational assessment method for cyclist-pedestrian shared paths. The studentship is funded by Sustrans and Engineering and Physical Science Research Council. Application deadline is June 7, 2012.
Read more

---
NEWS
Progressive lawmakers in the USA have authored a bill which proposes an end to fossil fuel subsidies. The measure is known as "End Polluter Welfare Act" and would save the nation an estimated $110 billion over ten years.
Read more

Bike share program of New York City is becoming a reality, as the sponsors for the program were announced: MasterCard and Citibank. 10,000 bicycles will be distributed in 600 stations throughout Manhattan and Brooklyn, and will be the biggest system in the USA.
Read more

Dushanbe, Tajikistan has just received its first ever bicycle lane in the city of roughly 700,000 people. Regulations now also call for the installation of bicycle lanes in new road construction or renovations.
Read more

A group called "Home Run" begins organising homeward jogs after work along popular bus and tube routes in London.
Read more

Italian prime minister Mario Monti offers his support for a bicycle safety campaign in Rome and addresses the cycling community, describing himself as a passionate cyclist.
Read more

---
ACTION AND NETWORKING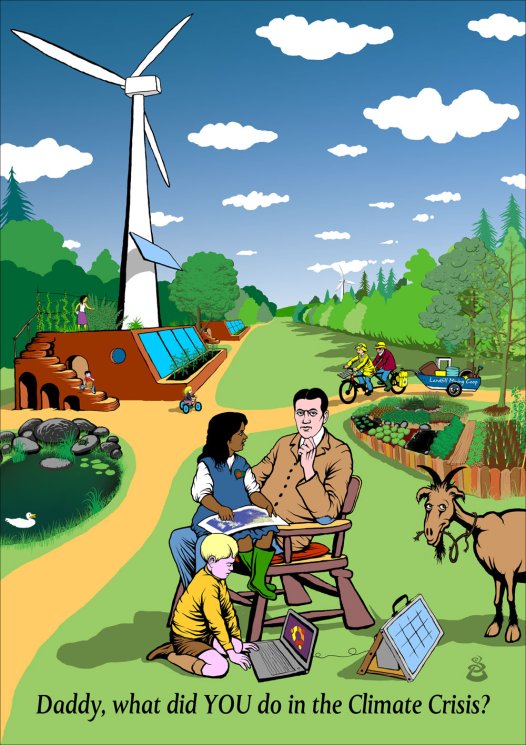 CARFREE UK LAUNCHES GRANT PROGRAMME

Carfree UK has initiated a small grants programme aimed at groups in the UK that promote the carfree concept. Up to five groups will receive a £1,000 support line for envisioned projects. Deadline is July 15.
Read more

ECOTOPIA BIKE TOUR

Ecotopia Biketour 2012: Towards Degrowth (6th July - 19th September) - Join us!
We are very pleased to announce that registration is now open. Along the route of just over 2,000km we will visit squats, ecofarms and growing projects, social centres, intentional communities, cycle activists and bike workshops and take part in critical masses and actions against dirty developments. We begin in Barcelona and our final destination is the international Degrowth conference in Venice.
Read more
Download graphics

DEGROWTH CONFERENCE IN VENICE

This fall, Venice will host the 3rd International Conference on Degrowth for Ecological Sustainability and Social Equity, between 19-23 September. Issues concerning transport and urban sustainability will also be discussed. Individuals affiliated with World Carfree Network plan to attend, thus it is an opportunity to network with like-minded activists, researchers and pracititioners.
Read more

---
REPORTS
DANISH CYCLE CONCEPTS 2012
A 2012 edition of Cycle Concepts has just been released by the Cycling Embassy of Denmark, which contains numerous updates from the 2000 edition, including new challenges and the best in bicycle traffic experience.
Read more
---
MEDIA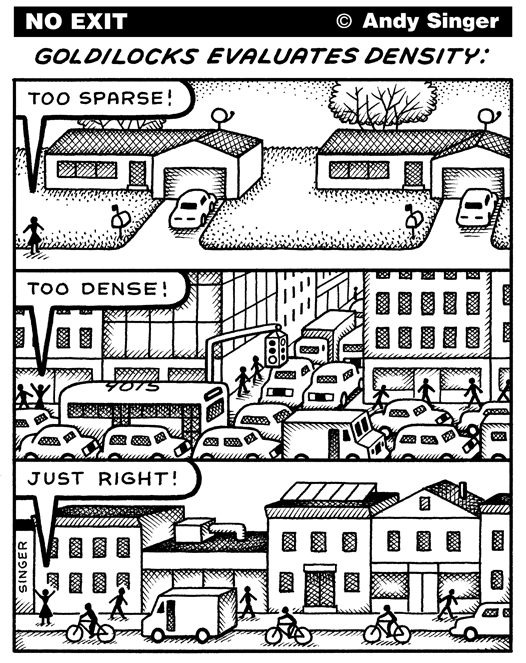 URBAN FILL BY RÖLLERHAUS

Some great renderings of urban space, that follows the author's views that existing automobile infrastructure needs to be adapted to something else.
See more.

---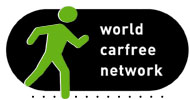 World Carfree News is published once a month by World Carfree Network.
Bulletin #95 by Justin Hyatt
To unsubscribe, send an email to: world-carfree-news_eng-unsubscribe@lists.riseup.net
Available in six languages. Visit www.worldcarfree.net/bulletin